Tommy Hilfiger
Commercial Architectural Photography Spotlights Tommy Hilfiger's Emporium Store.
Nestled within Melbourne's iconic Emporium, the Tommy Hilfiger store has emerged as a beacon of exceptional shopping experiences. As their 15th nationwide store, it's a testament to their unwavering commitment in delivering exceptional shopping experiences.
Tommy Hilfiger's Emporium store provided an ideal canvas for Ben Johnson Photography's expertise in commercial architectural photography.
Renowned for its American cool style since 1985, Tommy Hilfiger offers a wide range of fashion that puts a modern twist on tradition. They revamp classic styles like prep, nautical, sport, and rock-n-roll for today's audience. Besides clothing for all ages, Tommy Hilfiger also delves into lifestyle products, including fragrances, eyewear, and watches. I focused my lens on capturing the store's inviting atmosphere and presented the brand authentically.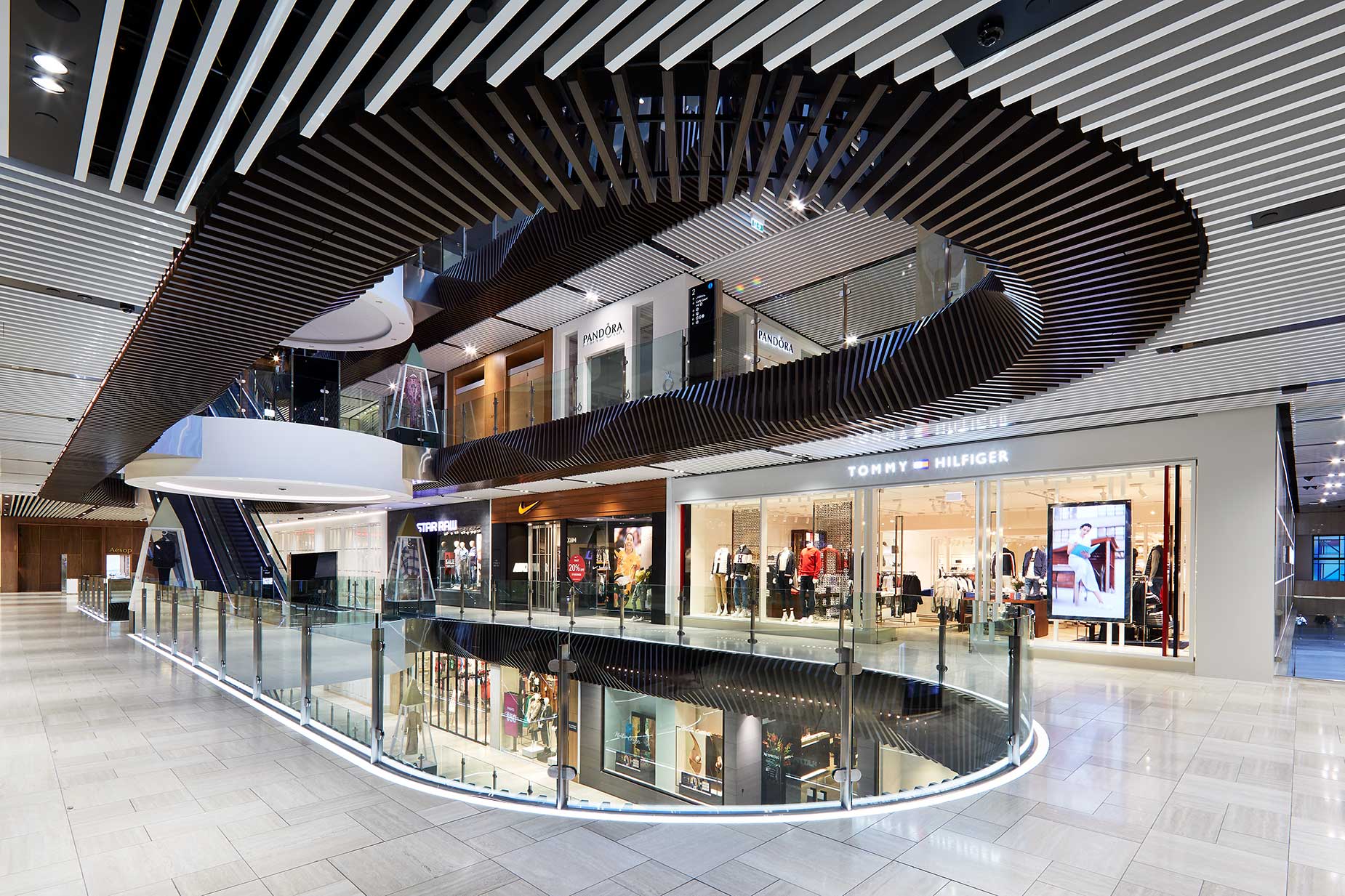 Commercial Architectural Photography Experts
Ben Johnson Photography specialises in commercial architectural photography, seamlessly combining technical precision with artistic finesse. Through my lens, I adeptly convey the architect's imaginative vision and the property's distinctive design elements, immersing viewers in a world of both aesthetic beauty and functional brilliance.
High-quality commercial architectural photography can create visual assets to market your business. It is capable of attracting clients, tenants, or buyers when thoughtfully incorporated into marketing materials such as brochures, websites, and social media platforms. Moreover, commercial architectural photography help set architects, designers, and real estate developers apart. By choosing to work with professionals in the field, it not only underscores their commitment to quality but also bolsters their capacity to secure new clients and projects.
I take pride in collaborating with architects and interior designers to craft captivating images that narrate the compelling stories behind their architectural creations. Having years of commercial photography experience, I am the preferred choice for property, architectural, and luxury retail photography. If you would like to work with me, reach out today! I will provide you with a comprehensive estimate tailored to your project needs.