Tungs
Drone Architecture Video of the Magnificent Tungs Apartments
Drone architecture videos are more than just stunning visuals; they provide a distinct competitive edge to construction projects. Take, for instance, the Tungs Apartments, gracefully nestled in the heart of Melbourne's bustling CBD. This remarkable 13-level build-to-rent development is the result of a collaborative effort by the Kapitol Group, the forward-thinking Tung family, HGW Projects, and the visionary minds at SJB Architecture.
This architectural gem boasts a total of 55 exquisite apartments, including two awe-inspiring penthouses. Its crown jewel? A communal rooftop terrace that gifts residents with sweeping panoramic views of Melbourne's iconic skyline. As a drone architecture specialist, my mission was clear: to represent this extraordinary project from unique vantage points.
My primary objective was to accentuate the sleek lines and intricate features that define this remarkable build-to-rent development. Drone architecture videography offer a fresh and dynamic perspective, enabling me to unveil the project's design details in a captivating manner. It's all about breathing life into architectural visions through the innovative lens of a drone.
Drones seamlessly navigate around and through structures, unveiling design elements dynamically and infusing depth into visual storytelling. This approach is not only cost-effective but also remarkably versatile, making it an accessible choice for a wide spectrum of projects. Moreover, drone architecture videos excel at capturing the project's surroundings, providing valuable context that enriches our understanding of its relationship with the environment.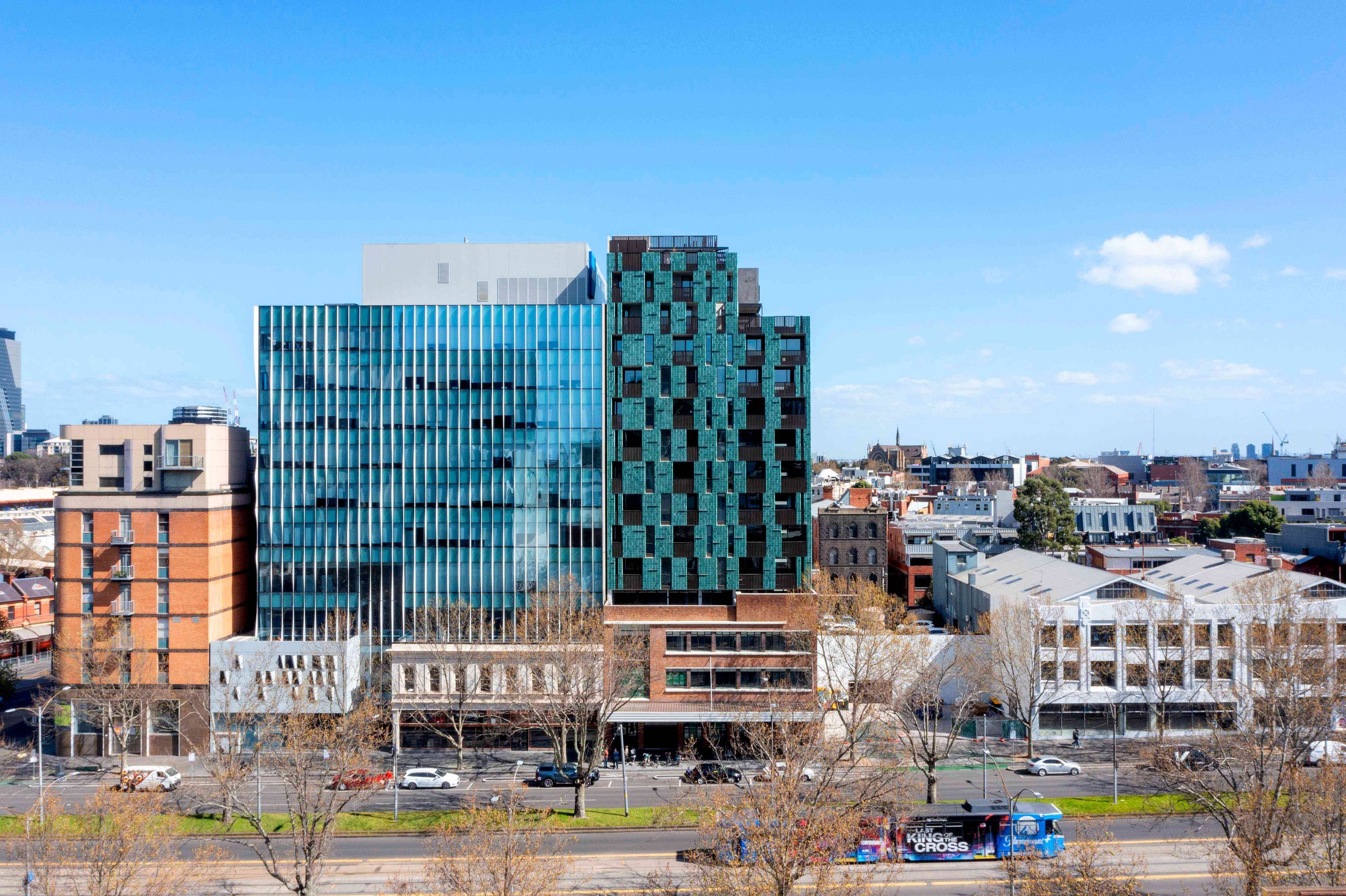 A Unique Perspective with Drone Architecture Videos
My journey in the world of architecture photography and videography has allowed me to establish myself as a trusted name in the industry. I am passionate about creating visuals that not only capture the grandeur of a project but also convey its essence. My innovative approach to drone architecture videos has set a new standard in the industry, offering depth and perspective that traditional methods simply can't match.
I hope you enjoy watching the Tungs Apartments drone video as much as I enjoyed creating it. If you are ready to unlock the full potential of your architectural project, don't hesitate to reach out. Ben Johnson Photography can help.