JB-HiFi
JB Hi-Fi's Headquarters: A Visual Showcase by Melbourne's Leading Architecture Photographer
In Melbourne's competitive construction and design landscape, professional architecture photography can help bring out the best in your commercial property. My mission is to capture your commercial building in its most striking light, emphasising angles and highlighting the details that set your business apart.
One of my recent collaborations was with Tandem Building Group for the refurbishment of JB Hi-Fi's head office in Southbank. This remarkable project in spanned nine levels within the IBM Tower, covering 9,500m² of interior space. Tandem's craftsmanship resulted in a stunning new office space that not only accommodated the company's growing staff but also featured modern amenities and beautiful working spaces. The attention to detail and innovative interior design truly made this office space stand out.
As an architecture photographer, my role in capturing these shots added significant value to the JB Hi-Fi headquarters project. My photography highlighted the practical aspects of the headquarters, spotlighting its layout and functionality, and how it catered to the needs of employees. This functional approach illustrated how the space was optimized for comfortable and efficient working conditions. My architecture images not only celebrated the physical space but also conveyed the values and vision of JB Hi-Fi as a forward-thinking and innovative company.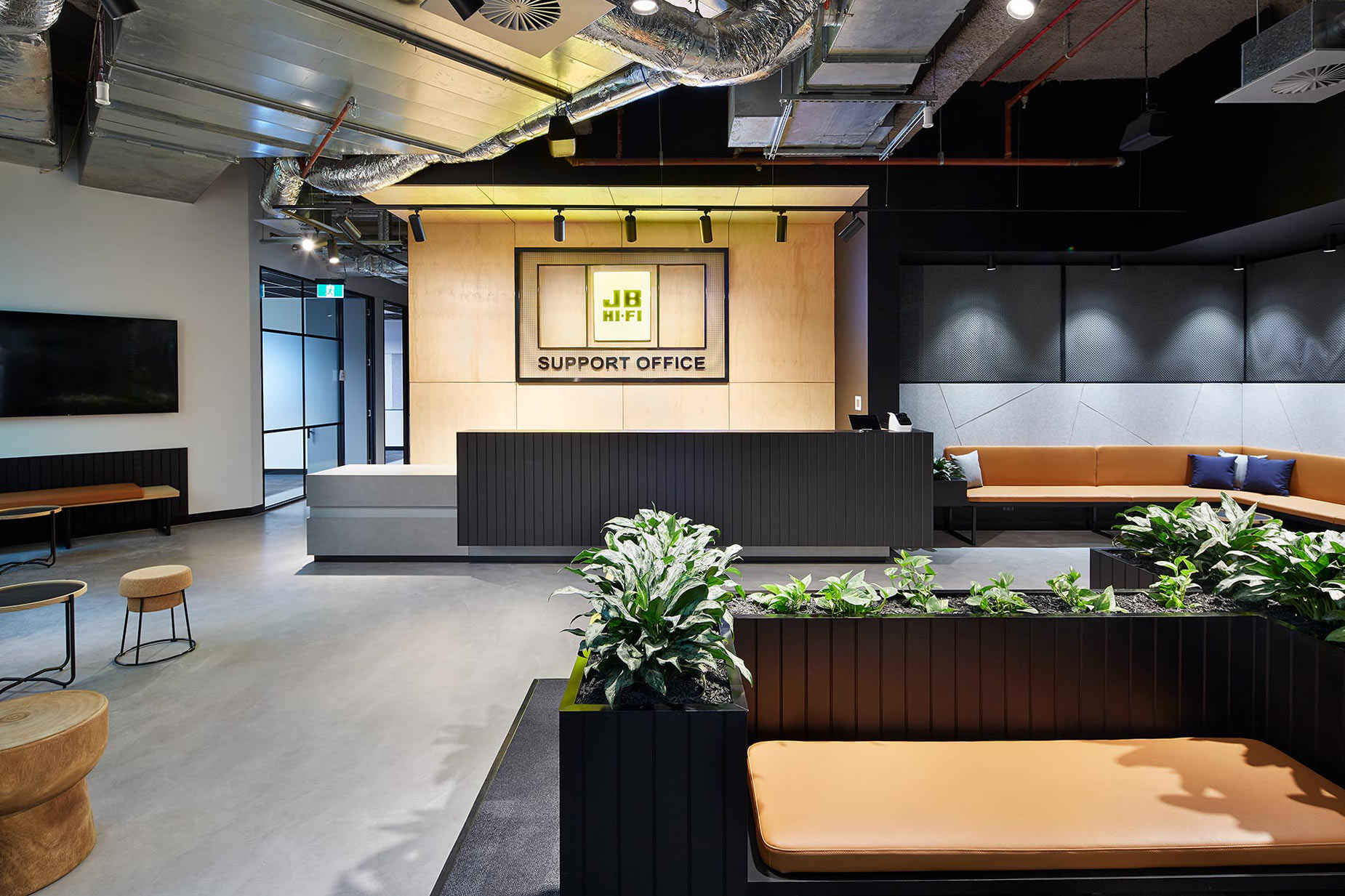 Melbourne's Premier Architecture Photographer
Ben Johnson Photography is a leading architecture photographer in Melbourne. Having worked closely with architects, builders, and interior designers for many years, I am highly experienced in getting the best shots that celebrate your company's construction and design expertise.
Architecture photography for commercial buildings is more than just a structure. It's an embodiment of your identity and values, deserving of the same care and attention as any other member of your team. High quality images can be used as a potent marketing asset for architects, designers, real estate developers, and construction firms alike to showcase their capabilities. Having a strong and impressive visual portfolio can also act as compelling magnets for potential clients and investors, as it exhibits a visual track record of excellence.
So, whether you are an architect eager to showcase your latest project or a business owner aiming to present your space in the best possible light, Ben Johnson Photography is here to assist. Together, we can elevate your architectural vision through the art of photography.